Innovation transformed the customized furniture factory into a company that presents numerous possibilities of elaborating exclusive spaces
Oliver Móveis began in 1994 and its success began as a simple carpentry shop in the city of Indaiatuba in the state of São Paulo. With hard work and commitment, it gained experience in manufacturing customized furniture, and specialized in customized and designed productions for all types of rooms for over almost 25 years.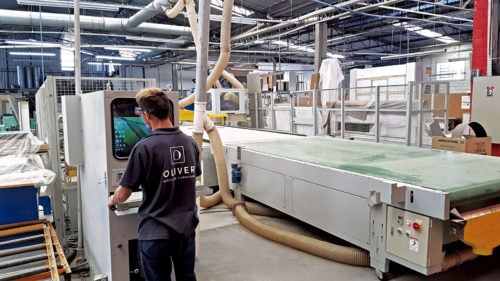 With a modernized factory, Oliver maintains customized production, where each project is individually considered in order to achieve exclusive results. Technology guarantees versatile furniture and allows for easily adjustable personalization for any size of space. The finishes follow the latest trends, giving the product a design necessary for harmonizing the decoration of each room.
With Oliver's capabilities and talent recognized throughout all of São Paulo, the company has now been offering the best of Brazilian design to the American market for the past few years with an exclusive showroom in Miami. It's a city known for uniting the best art, decoration, gastronomy and fashion.
The continuous investment in technology and innovation contributes to the manufacturing center's progressive specialization, located in Indaiatuba, São Paulo.
The work is done with accuracy in each project and loyalty in the production, uniting the latest trends and refined designs into surprising results, together with the originality of Oliver Móveis; a family business that has accumulated two generations of success and recognition.