The space must be a harmony of culinary pleasures and the spontaneity of family gatherings.
Over the years, new perspectives arose, bringing changes that go much further than the concepts and interfere with the way of society. Old standards no longer fit in the busy, daily life and functional spaces were becoming more popular. Certain traditions evolved, such as cooking, which was no longer a one-man task, while other traditions stayed the same, such as family gatherings, which received the most relaxed area to gather.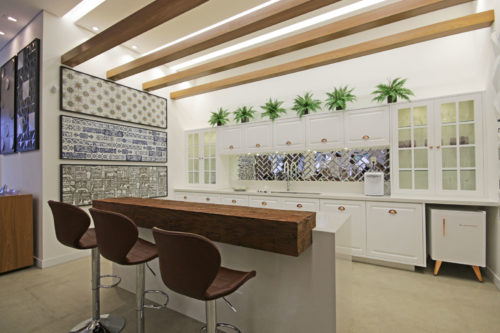 Kitchen design gained touches that were previously not thought of for the space. By putting the oven, in many projects, in an island in the center of the room, the close contact of cooking with the guests became an essential experience for those who appreciate flavors and well-being.
In order to have a versatile space with the latest trends, it is necessary to measure the available space and, to obtain the desired result, a suggestion is to invest in a detailed design with furniture by Oliver Móveis.
And, if possible, hire a local professional such as an architect or decorator. Another aspect that needs to be pointed out is the material with which the furniture will be made, considering that the area will be in frequent contact with food, humidity and heat. Today, Oliver Móveis offers a line of antibacterial MDF, thinking also about your well-being.
When planning the organization of the room, the family's daily rhythm needs to be taken into consideration, as well as making the utensils easily accessible for their daily needs. In order to create the space and offer greater functionality, the cabinetry provides storage for utensils, in addition to adding to the kitchen's custom design.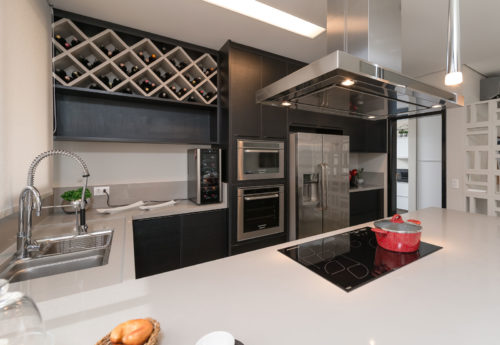 With the modern concept and the rhythm in which people currently live, daily meals are made quickly, yet time is still set aside for chill, weekend dinners with friends. To unite these two things, the bar countertop can be the ideal choice, providing a space for breakfast and also family Sunday lunch. Most of the time, this countertop is attached to the stove on the kitchen island. The practical design increases the kitchen's free space, which can allow for more traffic flow.
The kitchen is the heart of the home and therefore needs dedication in the designing process in order for the space to transmit care, comfort and fun for you and your family.
Have you already seen Oliver Móveis' kitchen designs? Visit our social networks, in the kitchen section on our website, and be inspired to create one with your own style.