Get ready! This year is full of events for you to get updated and inspired.
Beyond taste and style, the world of architecture is always going throug constant transformations and updates, informed by tendencies and technological innovations.
For architects, designers, decorators and lovers of art, the secret to staying informed to what's new and bringing that to your projects, is to participate in congresses, seminars, fairs and expositions in the market.
We want to help you keep up the latest events in architecture and decor, in Brazil and internationally. So we prepared a calendar with the main events of 2018.
Architecture and Decor events
01- Feicon Batimat
In its 25th edition, Feicon Batimat, one of the bigger events in Architecture and construction in Latin America, it expects 700 exhibitors and 90 thousand visitors during the four days of the event.
Date: April 10 – 13th
Time: 10AM – 20 PM
Place: São Paulo Expo – São Paulo, Brazil
02-  Design Week in Milan
Over 2 thousand exhibitors will present what's new in furniture design and decor, at the Design Week in Milan, the most expected event by designers in the field all over the world.
This year, the event will be divided in three categories: "Classic: Tradition in the Future", "Design" and "xLux". Other activities will also take place simultaneously.
Date: April 17 – 22nd
Place: Fiera Milano Rho – Milan, Italy
03- Campinas Decor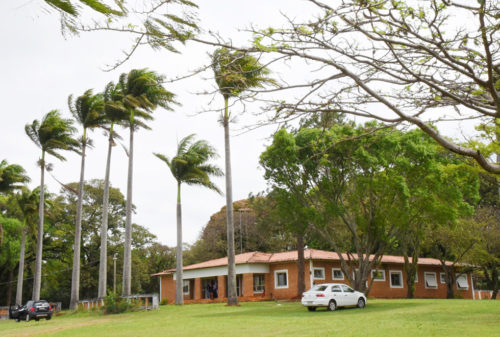 The 23rd edition of Campinas Decor, the biggest Architecture, Decor and Landscaping show in São Paulo's countryside, in 2018 will be hosted at the delightful scenery of Unicamp's Fazenda Argentina.
The exhibit will host over 50 internal and external environments for show, designed by renowned professionals in the field, both local and from the wider region, showing off tendencies and modern features available in the market.
Date: April 27th – June 10th
Place: Fazenda Argentina Unicamp, Campinas – São Paulo, Brazil

04-  90º ENIC
With an overall theme that translates the strategic interests of the field ("innovation and growth for a better country"), the National Construction Industry Gathering intends to promote the exchange of knowledge and to showcase new products and technologies with the goal of getting construction and architecture professionals up-to-date.
Date: May 16th-18th
Time: 10Am – 12PM
Place: Event Center Gov. Luiz Henrique da Silveira – Florianópolis/SC, Brazil
05-  II Congresso Steel Frame
With the goal of sharing the challenges and solutions in architecture and engineering, the second Light Steel Frame's Latin-American Congress will showcase the best practices that are adopted in Brazil elsewhere in Latin America, the main technological innovations in the field, as well as product, services and material releases.
Date: May 11th – 12th
Time: 7:30AM – 7PM
Place: Maksoud Plaza Hotel – São Paulo, Brazil
06-  FENAHABIT 2018
In 2018, the National Fair of Housing and Real Estate, considered the biggest real estate fair in the southern region of Brazil, will have architecture and decor as its main feature. Many exhibitors will present what is current in products and services for the home.
Date: May 24th – 27th
Place: Parque Vila Germânica – Blumenau/SC, Brazil
07-  Design Week in Medellín
With the theme "Is the future uncertain? What am I doing?", the Design Week in Medellín gathers conferences, exhibits, forums and workshops that will showcase the current scenery in local, national and international design, through a global perspective.
Date: June 20th-24th
Place: Medellín – Colombia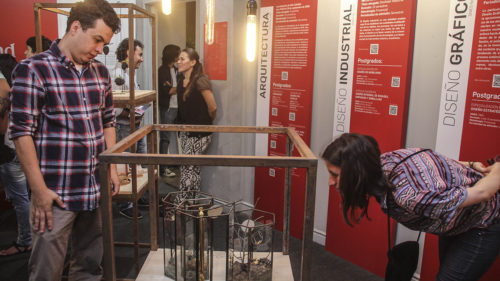 08- 21st Construsul
At its 21st edition, the International Construction Fair brings you the innovation and technology in the fields of construction, finishes and infrastructure. Architects, engineers and business owners will gather to keep up with the market's releases and network.
Date: August 1st – 4th
Time: 2PM – 9PM (wed. to fri.), and 11AM – 6PM (sat.)
Place: Fiergs' Event Center – Porto Alegre/RS, Brazil
09- High Design
Promising to bring to over 20 thousand visitors the best possible experience, this year's High Design intends to be a multimedia platform for businesses. It's one of the top events for interior designers in 2018, with presentations for the best design solutions, with lectures and expositions.
Date: August 28th – 30th
Time: 10AM – 8PM
Place: São Paulo Expo – São Paulo, Brazil
10- Design Weekend
With attractions spread throughout the city of São Paulo, Design Weekend will host expositions, fairs, congresses, interventions and a lot more!
Date: August 29th – September 2nd
Place: São Paulo, Brazil
Now that you're caught up with what's happening in the field, it's time to get ready to enjoy the experience and be inspired by unique and innovative designs.